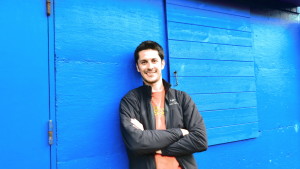 Mario Vallejo-Marin
Contact: 
Biological and Environmental Sciences. University of Stirling.
Stirling, FK9 4LA. Scotland, United Kingdom. 
Email
Associate Editor for:
AoBPlants.

Reviewing Editor for:
Journal of Evolutionary Biology
Other links:
Orcid ID: orcid.org/0000-0002-5663-8025
Current students
---
Ph.D. Students:
     Lucy Nevard
Ecology and Evolution of Buzz Pollination. Funding: NERC: DTP-IAPETUS program.
---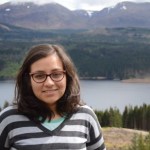 Anna Karen Zapata Carbonell
Evolution of anther dimorphism and reproductive ecology of Solanum houstonii (Solanaceae). Funding: Consejo Quintanarroense de Ciencia y Tecnologia/Consejo Nacional de Ciencia y Tecnologia (CONACyT), Mexico.
---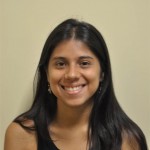 Pauline Pantoja
Ecological genomics of introduced Mimulus in the United Kingdom. Funding: Science Without Borders, Brazil
---
Current Honours Students:
Lab Alumni:
Postdoctoral Fellows: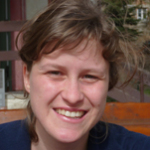 Dr. Sofie Meeus
Genome evolution and fertility restoration during polyploid speciation. Funding: Plant Fellows
---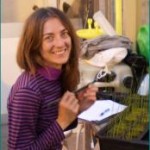 Dr. Violeta Simon-Porcar
Currently a postdoc at the University of Seville.
Phenotypic variation and local adaptation in clonal vs. sexual populations: a test using introduced populations of monkey flowers. Funding: Plant Fellows
---
PhD Students: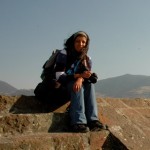 Lislie Solis-Montero. Ph.D. (2014)
Currently a CONACyT Researcher at El Colegio de la Frontera Sur (Ecosur), Tapachula, Chiapas, Mexico.
Reproductive strategies in heterantherous Solanum rostratum. Funding: Horizon PhD Studentship, University of Stirling
---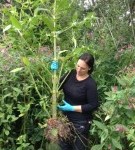 Zarah Pattison. Ph.D. (2016)
Currently a NERC postdoc at the University of Stirling.
Effect of changing flow regimes on the distribution and abundance of invasive riparian plants (co-supervised with Nigel Willby). Funding: Scottish Natural Heritage/Scottish Environment Protection Agency
M.Sc. Students:
William Smith (2014). Niche modelling of invasive species: A case study with Mimulus guttatus
Gilbert Gauci (2016). Pollinator diversity in green roofs in Malta
Angel Olivares Espinosa (2016). Shifts in ecological niche following hybridisation
Sara Bisset (2017)
Aaron Martin (2017)
Jack Reid (2017)
Honours Students
Philip Friston-Reilly (2009)
Stacey Anderson (2009)
Kirsty McVean (2010)
Stephanie Warren (2010)
Catriona Walker (2011). Currently a Graduate Crop pathologist at ADAS, Ltd. UK.
Chris Chandler (2011)
Daniel Souto (2011). Currently a PhD student at the University of South Bohemia in České Budějovice. Czech republic
Darryl Cox (2012). Currently Information Officer at the Bumblebee Conservation Trust
Michelle Lee (2012)
Stuart Gilmer (2012)
Thomas Booker (2012). Currently a PhD student at the University of Edinburgh, Scotland.
William Smith (2012). Currently a PhD student at the University of Stirling
Kirsten Kellet (2013)
Rebecca Pincott (2013)
Leanna Murray (2013)
Allison Prudlove (2014)
Chris McDougall (2014)
Tan Morgan (2014). Currently a PhD student at Ben Gurion University of the negev, Israel
Alisdair Gordon (2015)
Louise Hynd (2015)
Rachael Woods (2015)
Andrew Laing (2016)
Claire Wallace (2016)
Emma Clarke (2016)
Jane Devlin (2016)
Ruby Cumming (2016)
Short-Exchange Students
Eudes Jouet-Pastre (2013)
Clement Bergounhou (2013)
Bertrand Travacca (2013). Currently a PhD student at the University of California, Berkeley.
Mathieu Quenu (2015)
David Real Fernandez (2016)
Enrique Maguilla Salado (2016)
Blanca Arroyo Correa (2016)
Esther Senden (2016)
Alba Casillas (2017)
Aime Rubini Pisano (2017)